Simplification in Implant Dentistry
Dr Anthony Mak
BDS, PGDipClinDent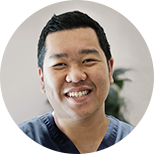 The use of implant retained prostheses to restore edentulous spans ranging from a single unit to a complete full arch is today commonly accepted as the option of choice in many presenting clinical situations.
Conventional analogue workflows in implant dentistry, from the planning, placement and finalisation of the prostheses has always seemed to be difficult, requiring a high degree of expertise, experience and multi-disciplinary interactions between the surgical and restorative dentist. The development of digital technologies and the implementation of the corresponding digital workflows in the field of implant dentistry, however, have allowed for the simplification and streamlining of all aspects involved in the delivery of the restoratively driven implant retained prostheses.
This lecture will review the digital technologies, workflows and techniques that have allowed the simplification of the implant procedure from the pre-operative planning stages, the surgical placement, to the prosthetic phases.