Composite and Ceramics: Layer, Prep, Scan and Bond
Restorative Solutions for 2 commonly encountered clinical Scenarios
Professor Marleen Peumans DDS, PhD & Dr Anthony Mak BDS, Grad Dip Clin Dent Syd Uni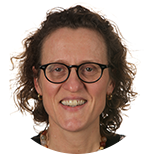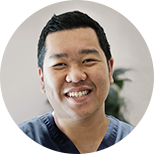 Mimicking Nature: Managing a fractured discoloured tooth with a Simplified Composite Technique
Composite is considered worldwide as the first choice material for direct composite restorations in the anterior and posterior region. The main advantage is their minimal invasiveness and that an aesthetic result can be obtained with a favourable cost for the patient. Nowadays, the ultimate goal is to imitate the natural tooth as perfect as possible. To achieve this outcome, current composite materials have an arsenal of shades and opacities that is too extensive for dentists. In addition, the technique to use these different opacities and shades in a correct proportions and layering technique is too complicated.
This component of the hands on program introduces a simplified composite system (Essentia GC) that is formulated to take into account the natural aging process of teeth. During this workshop, a fractured and discoloured incisor will be restored to mimic nature with this simplified system. The different step of the procedure (preparation, layering, finishing and polishing) of this challenging but commonly presenting clinical scenario will be demonstrated step by step.
Predictable Bonded Posterior Indirect Restorations
The use of bonded partial coverage ceramic restorations in the posterior dentition has become the cornerstone of the modern general dental practice. The hands-on program introduces a comprehensive approach for the restoration of a broken down posterior molar, restoring function and aesthetics, with a bonded partial coverage ceramic restoration.
Adhesive and minimal intervention concept as it pertains to this modality of treatment will be presented with the workshop covering all aspects from treatment planning, through preparation, digital scanning, provisionalisation and final cementation/finishing.
Learning Objectives:
Tooth Preparation of a bonded ceramic onlay using biomimetic principles.
Immediate Dentin Sealing and Gingival Margin Elevation Procedure.
The utilization of digital scanners for capturing the impression of the preparation.
Treatment of the fitting surface of the restorations.
Adhesive Cementation of the restoration.
Polishing and finishing procedures.
Limited to 22 participants — Hilton Hotel


Immediate Tooth Replacement Therapy to Enhance Aesthetic Outcomes
Dr Stephen J Chu DMD, MSD, CDT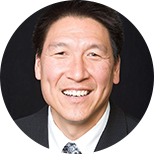 The first half of this full day workshop focuses on minimally invasive protocols for immediate tooth replacement. Such techniques allow for better aesthetics, decreased treatment times, and greater patient comfort, but one must consider risks versus rewards for immediate extraction socket implant placement, considering survival and aesthetic outcomes. Immediate provisional restoration of immediate implants placed into anterior sites will be presented.
The afternoon hands-on component covers surgical placement of implant into an extraction socket [maxillary anterior central incisor & premolar], and then immediate temporization using either a custom healing abutment, the full tooth, or the use of an i-Shell to make a temporary restoration.
Limited to 20 participants — Hilton Hotel


Zero Bone Loss Concepts: The development and maintenance of bone stability around implants.
Associate Professor Tomas Linkevicius DDS, PhD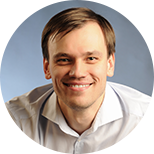 Part I. Development of crestal bone stability. Vertical soft tissue thickness: Its' Effects on the Crestal Bone Stability.

Part I of this workshop focuses on vertical soft tissue thickness. Attendees will learn how to diagnose thin vertical tissues, how to increase vertical thickness with allogenic membranes, the Tent" technique to increase crestal bone, and related topics. They will learn different methods to make thin tissues thicker, including details of incisions, suturing, bone modification, and implant placement.
Part II explores prosthetic factors, including cement excess, subgingival and supragingival materials, and impressions of deeply placed implants. Attendees will learn techniques for safe cementation without cement excess, methods for construction of cement-screw retained restorations using Ti bases, and selection of materials. The workshop will also include a discussion of the effect of zirconia materials on peri-implant soft tissues.
Limited to 20 participants — Hilton Hotel


Adhesive Design using the Inverse Injection Composite Layering Technique
Dr Douglas Terry DDS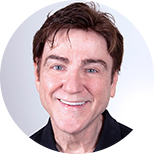 This all-day hand's-on workshop teaches a novel indirect/direct injection technique for composite layering that provides a precise and predictable method for translating a diagnostic wax-up or a pre-existing diagnostic model into composite restorations by mixing various hues and opacities of highly filled flowable materials. The technique has many other applications as shown in Dr Terry's latest book "Restoring with Flowables." The workshop will help dentists gain skills in color mixing for creating polychromatic lifelike restorations.
It provides many technique tips on direct bonding of multiple composite restorations.
It is strongly suggested that each participant review Chapter 8: Provisionalization in Esthetic & Restorative Dentistry: Material Selection & Technique 3rd edition, prior to the workshop.
Limited to 20 participants — ADA Centre for Professional Development, 1 Atchison Street, St Leonards NSW
See Dr Douglas A Terry LIVE at the Symposium and have your book personally signed! Reserve your copy today!
Esthetic and Restorative Dentistry: Material Selection and Technique Douglas A. Terry & Willi Geller

Restorative dentistry has seen dramatic advances in recent years, especially with the use of digital technologies, and this book provides the most up-to-date information on enhanced developments, materials, and techniques that have emerged since the publication of the second edition, offering the reader a completely updated, revised, and newly illustrated overview of modern esthetic and restorative dentistry complete with tutorial videos. New topics include web-based communication with the laboratory, indirect composite chairside CAD/CAM restorations, a comparison of digital and conventional techniques, the resin composite injection technique, as well as updated information on composites and ceramic systems, including esthetic zirconia.
New cases illustrate the maintenance of esthetic restorative materials, esthetic contouring, immediate dentin sealing, and novel surgical techniques such as lip repositioning, connective tissue grafting, and ridge preservation with collagen membranes. Dr Terry expanded his team of editorial reviewers to include the best minds in research and clinical practice, and the final product is a testament to his dedication to patient satisfaction and treatment success. The techniques demonstrated in this book will no doubt elevate your practice to the next level. 792 pp; approx 2,600 illus;
To reserve copies of any of his books please email events@henryschein.com.au